uinn's Computing
---
Support Contents > Dice > Downloading 3D Dice Online
Note: The online dice feature is being discontinued and is not available in the Microsoft Store version of the app. All online dice will be included in the app in future.
Note: These features require version 5.2.0.0 or greater of the non-Microsoft Store version of Dice.
Access 3D Dice Online
To access online dice, click or tap the 'More dice online' button at the top of the 3D dice list on the right and then click or tap a die to preview it.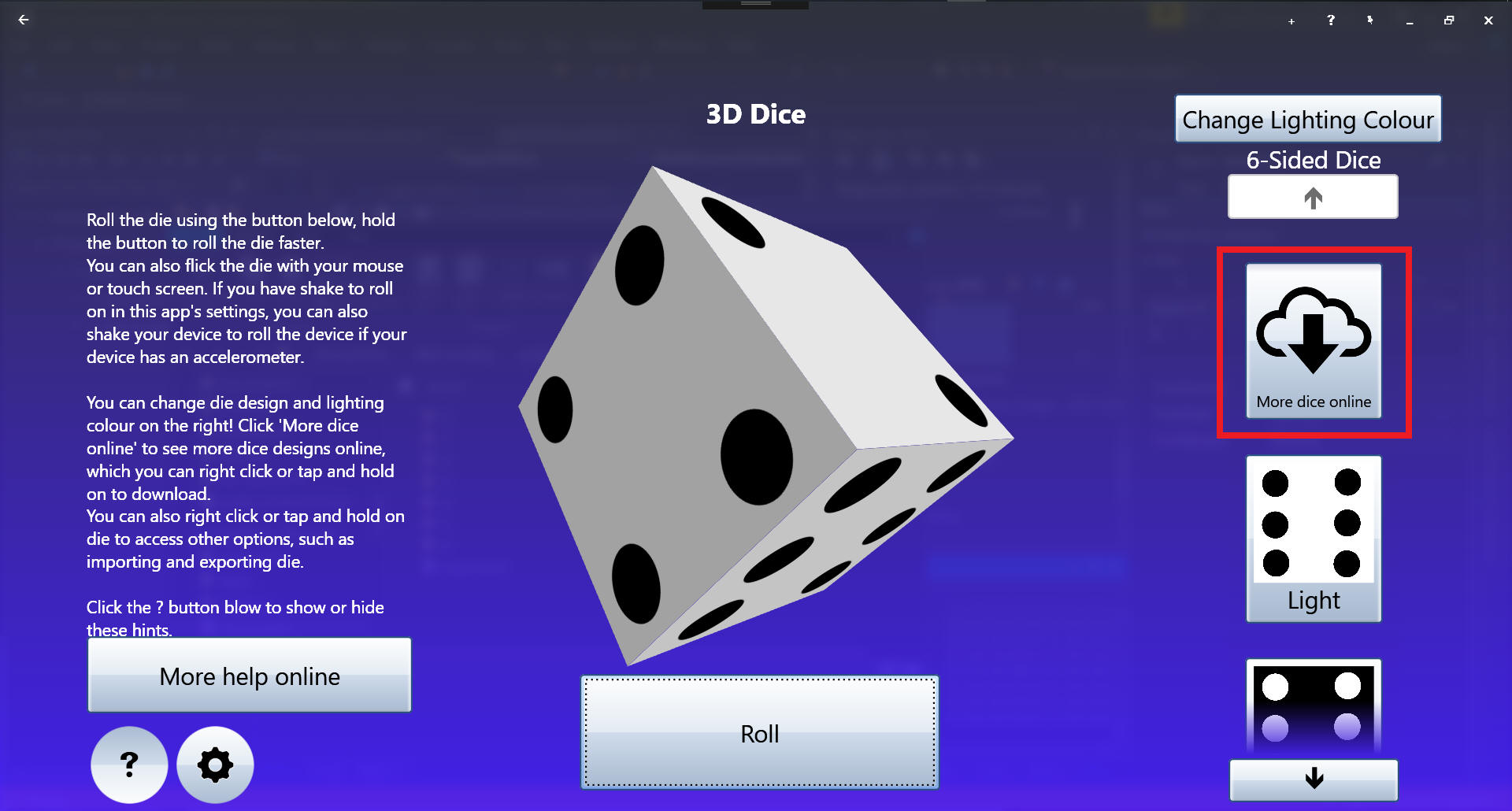 Downloading 3D Dice
Right click or tap and hold on any die in the list and select 'Download die' to download the die to your computer.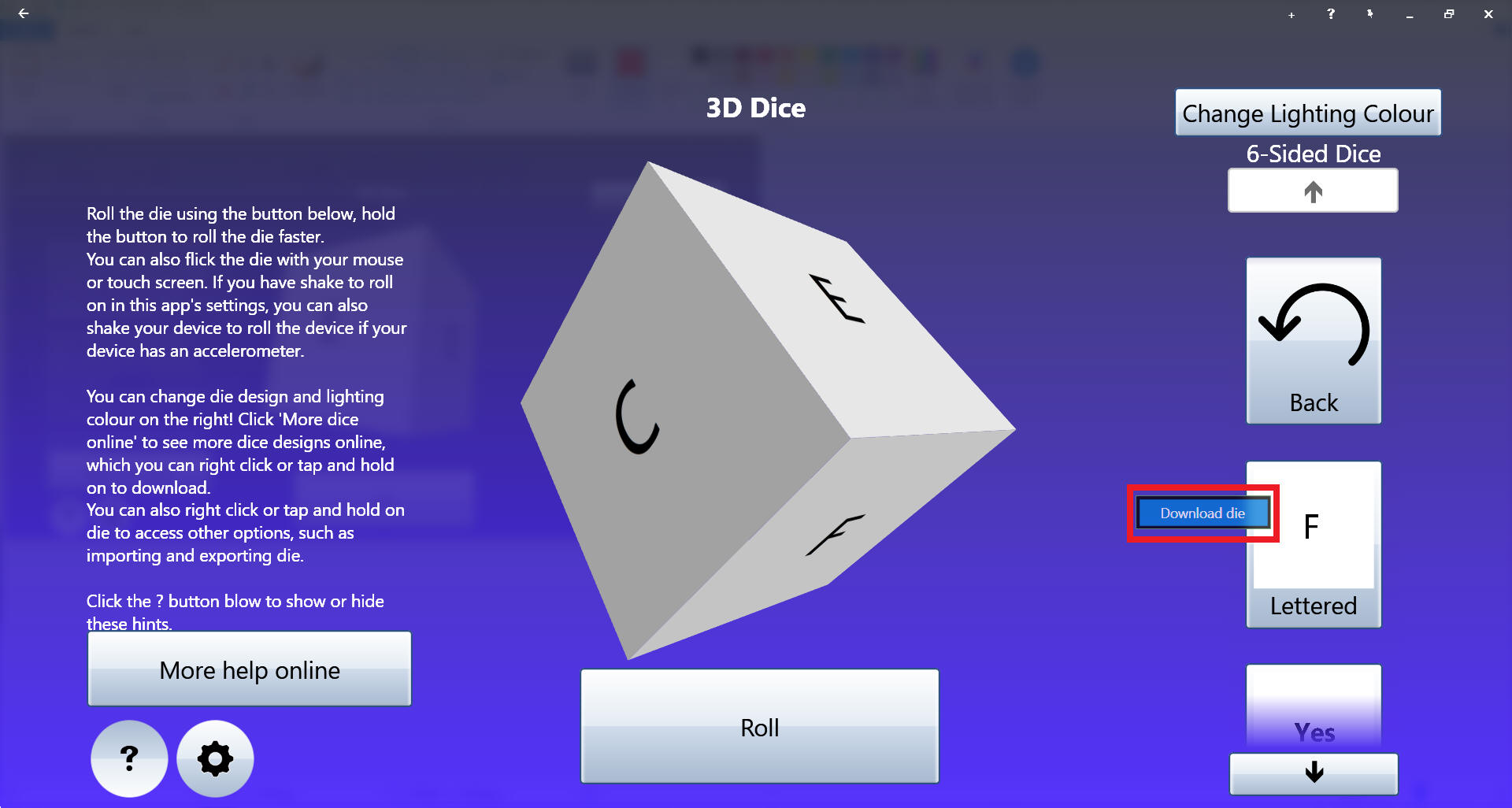 Please contact us if you have any other issues.
© 2015 - 2023 Aiden Quinn t/as Quinn's Computing | Visit our Facebook page